When
stubborn fat just won't budge
CoolSculpting® Can Take You Further
CoolSculpting
®

 is not a weight-loss treatment— it's the #1 nonsurgical fat reduction treatment used by doctors.*
*CoolSculpting is the treatment doctors use lost for nonsurgical fat reduction.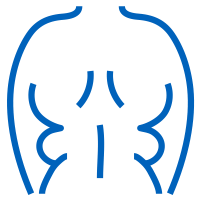 Choose and area of your face and body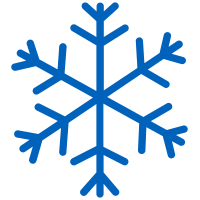 Treatment takes just 35 minutes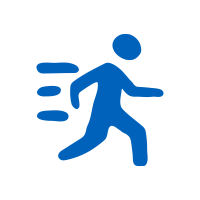 Go back to work/play same day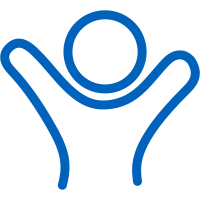 Trust the Aesthetic Experts
CoolSculpting's fat-freezing technology gives long-term results that make trouble spots a lot less troubling.* Fat cells don't like the cold and at a certain temperature they will freeze. 
Glowing Five-Star
🌟Testimonials from Clients 🌟
We love our wonderful clients. We know we will win you over with our customer service, stunning locations, and guaranteed results!

Our rock-star certified technician have received expert CoolSculpting® training from Allergan®, and we couldn't be more excited to set the new standard for fat removal by offering CoolSculpting®
* Like all FDA-cleared procedures, results may vary.
CoolSculpting® By the Numbers
Number of CoolSculpting® treatments that have been performed around the world
Percent of fat cells that are reduced in an area from the CoolSculpting® procedure.
Less than 1% of patients who have reported complications, which is characterized as prolonged numbness and decreased sensitivity in the area.
Percent of patients say their clothes fit better after CoolSculpting®.
Percent of fat leccs that are reduced in an area from the CoolSculpting® procedure.
farewell treated fat cells
PinPoint Your Trouble Spots
CoolSculpting's fat-freezing technology gives long-term results that make trouble spots a lot less troubling*. Fat cells don't like the cold and at a certain temperature they will freeze. Once that happens your body will naturally eliminate the dead cells in 1-3 months or more, resulting in up to 20%-25% reduction of fat in the treated area.
*Long term results are based on two case reports. 
It's not weight loss. It's fat loss.
Real Patients Share Their CoolSculpting® Experience
To date, millions of Coolsculpting treatments have been performed worldwide. The results are proven, noticeable, and lasting, which means you'll look incredible from every angle. Sound like a good fit? Don't just take our word for it. See what real patients have to say.
For the wellbeing of your mind
Frequently Asked Questions
So what is exactly is CoolSculpting® and how can it freeze off my fat?
Many people have stubborn fat that is resistant to exercise and diet, but when combined with Coolsculpting® can help minimize the appearance of those stubborn bulges. Fat cells crystalize and die at 4 degrees Celsius (C). CoolSculpting® will bring the temperature as low as -11 degrees C to penetrate several layers of fat cells beneath the surface of your skin. Once those fat cells are crystallized, they die and are gone for good!
Are results from Coolsculpting® permanent?
Yes! Once fat cells are destroyed with CoolSculpting® and removed from the body, they cannot be regenerated. Each time you treat an area with CoolSculpting®, you can expect an average of 20-25%* lasting fat reduction. And the best part is CoolSculpting® is safe to do multiple times to one area should you want more reduction!
Is there downtime after CoolSculpting®?
No! There is no required downtime after a CoolSculpting® procedure, however, some may experience discomfort in the treatment site like cramping, tingling, numbness and slight swelling. Since there is absolutely no downtime, some patients even come during their lunch break!
What does the CoolSculpting® treatment feel like?
Take a brand new ice pack out of the freezer and place it on your bare skin – that is what the CoolSculpting® procedure will feel like. Some experience a slight burning or tingling sensation for a few minutes, like when you put your cold hands into warm water, but that will quickly subside. After each application is done, your technician will perform a 2 minute manual massage to help break down the crystallized fat cells and bring the temperature back to normal, this can feel slightly uncomfortable but will quickly subside. Within minutes your body will not show sign of any treatment being done.
How many CoolSculpting® treatments will I need?
A typical candidate for CoolSculpting® will likely need 1-2 treatments to any given area. We offer free consultations to better assess the areas you would like to treat.
I'm not rich, can I afford CoolSculpting®?
CoolSculpting® a a great non-surgical alternative, which can likely be less expensive than other invasive methods of removing unwanted fat. However, this is not always the case, scheduling your free consultation will help us better assess the areas you are considering and give you an accurate estimate of your treatment.
How long does a CoolSculpting® consultation take?
Your free CoolSculpting® consultation will take about 15-20 minutes and we will be able to give you a specific treatment plan and price estimate. Once you are determined to be a good candidate for CoolSculpting®, we can likely treat you that same day!
How long does it take to see my results?
Results can be seen in as little as 4 weeks, but the best results are seen in 2-4 months. Some results can take up to 6 months to fully develop.
Are there any side effects or risks to CoolSculpting®?
Typically there are no side effects from CoolSculpting®, however some people may feel temporary tingling, numbness, tenderness, bruising, or swelling in the treated area. Treated areas may become slightly flushed post treatment for a period of up to one hour. But that's it!  Typical risks are a minor chance of temporary bruising, swelling and numbness to the treated area. All side effects are transient and will completely resolve with time.
Why does CoolSculpting® work when diet and exercise do not?
Chances are, you have some "problem areas", these problem areas likely contain more fat cells than the adjacent areas, and you may NOT need to lose any weight. This is the exact reason CoolSculpting® is such a great solution. Now you can finally target those areas without having to go through strenuous invasive procedures. When adults gain weight (excluding obesity) the fat cells are simply getting larger, like balloons. When you lose weight, these fat cells just get smaller. This is why CoolSculpting® is such a great option. Once treated with CoolSculpting®, that number of fat cells is reduced significantly. With repeated treatments, the fat bulge can be eliminated to a minimal or nearly completely gone state. Once destroyed, the body's natural processes remove the deceased fat cells from those targeted treatment areas.
What is a CoolSculpting® treatment like from start to finish?
When you decide to treat with CoolSculpting®, certain applicators are chosen for the specific area you want treated. For example, a CoolCore for the abdominal area or CoolFit for the arms. Your technician will then apply these applicators in the appropriate treatment area and it will remain there through the duration of the treatment (usually 35-45 minutes).
When these applicators are placed on, a vacuum-like suction pulls and holds the fat in a tissue cup, which then bring the temperature down gradually to -11 degrees C. That is right, your fat will be frozen solid! This stimulates a process called apoptosis which is a programmed cell death. No other cells or organs are harmed, just the subcutaneous fat! When the treatment has completed, your technician will provide a manual massage to further break down the fat cells, by as much as 68%! When the massage is done, your treatment area will return to its normal state – so you won't be walking out with a block of ice!
What happens to the treated fat?
Just like any other dead cell in your body, the destroyed fat cells are processed out naturally through digestion, metabolization and the lymphatic drainage system. You will not be able to see these cells being excreted or feel any differently, just sit back and watch your relationship with your mirror grow stronger!
Who is an ideal candidate for CoolSculpting®?
Generally healthy individuals who are 20-30 pounds or less from their goal weight who are looking to treat areas of stubborn fat. Those above 30 pounds may still receive CoolSculpting®, however, more treatments may be needed to achieve a peak result. Those who are closer to 50 pounds overweight would be advised to try diet and exercise first and return to the clinic at a future date for treatment of the more stubborn fat.
How does CoolSculpting® compare to VelaShape®, SculptSure, or Venus Freeze?
While they have similar names, they should not be confused with CoolSculpting®, an FDA cleared treatment for non-invasive, fat reduction. Treatments like SculptSure, VelaShape® and Venus Freeze are "laser treatments" that shrink fat cells temporarily. So while you may see a reduction in the areas treated, there is no long-term sustainable damage to the fat cells which CoolSculpting® provides. 
Coolsculpting® also holds the patent for freezing fat cells at -11 degrees C which has been proven over and over, through Harvard based studies, to be the temperature at which multiple layers of fat cells crystalize and therefore die. 
ready to take the next step?
For individuals with healthy eating habits and an active lifestyle, cryolipolysis is a safe and effective way to reduce excess fat. CoolSculpting® is not a weight loss treatment. CoolSculpting® is for patients at or near their ideal body weight who want to reduce fat in one or more of the 9 FDA cleared treatment areas.
Sound like a good fit? Take the candidate quiz to see if CoolSculpting® is right for you.
*CoolSculpting is the treatment doctors use lost for nonsurgical fat reduction.
meet our Certified CoolSculpting Specialist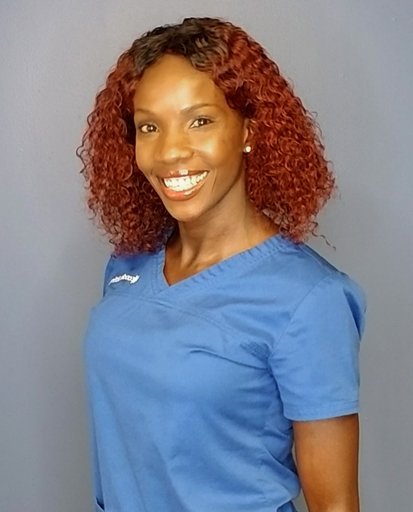 Patricia Ekiring
Patricia Joined Capitol Rehab in 2009 and worked as a patient advocate. Patrricia was very excited when Capitol Rehab had decided to bring on Coolsculpting® to the practice and wanted to be the Coolsculpting® Specialist. She enjoys seeing people transfer their body with coolsculpting. She knows that  most people have trouble areas in their body and want to improve it. Seeing people transform their bodies and are happy with the results is the reason she chose to be the Coolsculpting specialist.
In her spare time, Patricia enjoys competing anywhere from a 5k to 10 miles,  exercising, hiking, and spending time with family and friends.
uses & important safety info
Uses
The CoolSculpting® procedure is FDA-cleared for the treatment of visible fat bulges in the submental (under the chin) and submandibular (under the jawline) areas, thigh, abdomen and flank, along with bra fat, back fat, underneath the buttocks (also known as banana roll) and upper arm. It is also FDA-cleared to affect the appearance of lax tissue with submental area treatments. The CoolSculpting® procedure is not a treatment for weight loss.
Important Safety Information
The CoolSculpting® procedure is not for everyone. You should not have the CoolSculpting® procedure if you suffer from cryoglobulinemia, cold agglutinin disease, or paroxysmal cold hemoglobinuria. Tell your doctor if you have any medical conditions including recent surgery, pre-existing hernia, and any known sensitivities or allergies. During the procedure you may experience sensations of pulling, tugging, mild pinching, intense cold, tingling, stinging, aching, and cramping at the treatment site. These sensations subside as the area becomes numb. Following the procedure, typical side effects include temporary redness, swelling, blanching, bruising, firmness, tingling, stinging, tenderness, cramping, aching, itching, or skin sensitivity, and sensation of fullness in the back of the throat after submental or submandibular area treatment. Rare side effects may also occur. CoolSculpting® may cause a visible enlargement in the treated area which may develop two to five months after treatment and requires surgical intervention for correction.

Results and Patient Experience May Vary