Meet the Capitol Rehab Team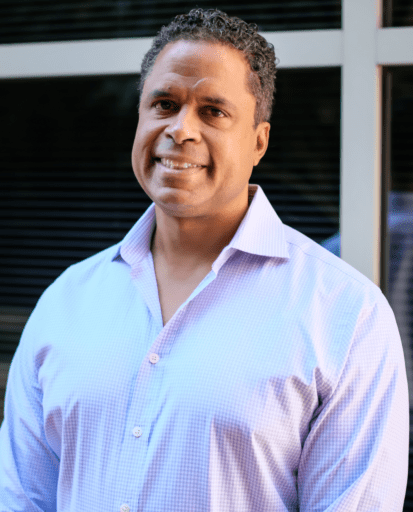 Dr. William Booker holds a Doctorate of Chiropractic from the Cleveland College of Chiropractic, Los Angeles. He is a sports medicine specialist and is certified in Active Release Techniques® (ART). He attended the University of Virginia for his undergraduate studies, where he received his bachelor degree in psychology with a minor in biology.
After completing his internship in Philadelphia, Dr. Booker relocated to Arlington, Virginia, to open the first Capitol Rehab inside of Gold's Gym. Dr. Booker established Capitol Rehab of Arlington as the flagship for what would be the eventual opening of eight additional Capitol Rehabs located throughout Virginia, West Virginia, and Maryland.
From 2004 to 2008, Dr. Booker was a treating doctor for US Track and Field. He has worked with college and professional athletes throughout their training, ensuring they can excel in an injury-free environment. With an emphasis on maximizing outcomes for younger athletes, Dr. Booker has given himself to working with students in top AAU basketball programs, club soccer programs, and nationally ranked track teams.
Dr. Booker's two children are both accomplished athletes.
Chiropractic Care

Active Release Techniques® (ART)
-Sports Medicine
D.C., Cleveland College of Chiropractic

1995 Masters Certified Active Release Techniques® (ART)
Monday
Tuesday
Wednesday
Friday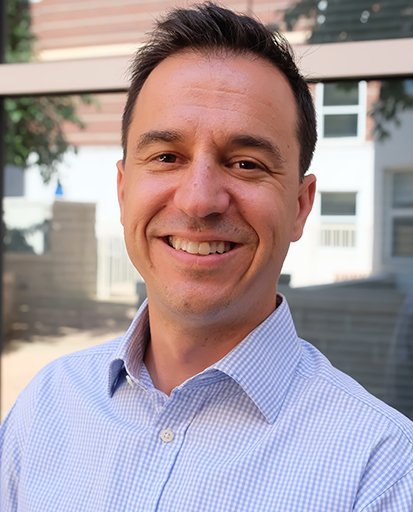 Dr. Beck has called Arlington home and has been a practitioner at Capitol Rehab for over fifteen years. A native of Montreal, Dr. Beck graduated from Palmer Chiropractic College in Davenport, Iowa, in 2003 and holds a BSc in Exercise Science from Concordia University in Montreal, Quebec.
Dr. Beck has extensive experience working with athletes, ranging in level from recreational to Olympic and professional. He is certified in Active Release Technique (ART), which is regarded as one of the most complete and effective treatment techniques for soft-tissue injuries. Currently, he sees patients from a variety of Division I schools, including Georgetown University and George Mason University track and field teams. In addition, Dr. Beck enjoys working with the region's elite running community as well as many Ironman triathletes.
In 2013, Dr. Beck was named Competitor Magazine's Best Sports Medicine Doctor in the Mid-Atlantic region. Washington Running Magazine voted him among the top three therapists in the Washington region in 2014. Lastly, he was listed among "Top Chiropractors" by Northern Virginia Magazine.
When not seeing patients, "Doc Beck" – as he is known by his son's travel baseball team – can be found in the dug-out, on the field, or cheering on his children at various sporting events around Northern Virginia. While he and his wife both hail from Montreal, they are now avid Capitals and Nats fans. Dr. Beck speaks French and loves to relax in the Outer Banks when on vacation.
Sports Medicine

Chiropractic Care

Active Release Techniques® (ART)

Detoxification
D.C., Palmer Chiropractic College

2003 Masters Certified in Active Release Techniques® (ART)
Tuesday

Thursday

Friday

Saturday
Dr. Jared Hatch started with Capitol Rehab of Arlington in November 2013 after moving east from his hometown of Olympia, Wash.
He specializes in diversified adjusting techniques, Cox flexion-distraction, and Graston technique, and is full-body certified in Active Release Technique.
Dr. Hatch is a Titleist Performance Institute (TPI) certified medical professional, and is a member of both the American Chiropractic Association (ACA) and the Virginia Chiropractic Association (VCA).
Dr. Hatch received his doctor of chiropractic degree from University of Western States in Portland, Ore., in 2010. Prior to that he studied history and biology, and received two degrees from Eastern Washington University.
Dr. Hatch enjoys hiking, boating, running, and golf, and roots for the Seattle Seahawks. He also spends his free time watching movies, reading, being an active participant in his Church of Latter Day Saints community, and spending as much time as possible with his wife and daughter.
Active Release Techniques® (ART)

Graston
D.C., University of Western States, 2010
Monday

Wednesday

Thursday

Friday

Saturday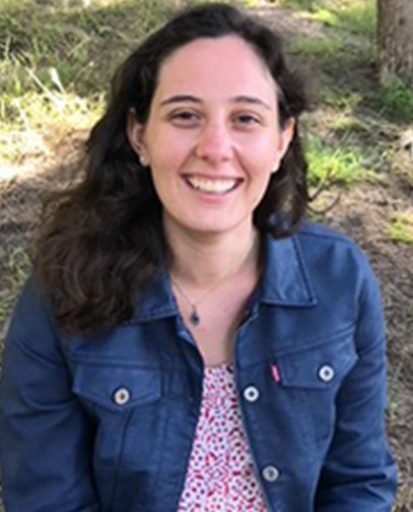 Dr. Dana Harris is a Maryland native who obtained a Bachelor of Science in Kinesiology from the
University of Maryland (Go Terps!) and received a Doctor of Chiropractic from Palmer College
of Chiropractic, Florida.
She has been trained in Palmer package adjusting techniques, instrument assisted soft tissue
mobilization and trigger point therapy. Dr. Harris focuses on gait analysis, active rehabilitation,
passive rehabilitation, and joint manipulation while treating her patients.
Previous clinical experience includes working with veterans at the Veteran's Administration
Hospital in Daytona Beach, Florida. Additionally, she takes particular interest in treating fellow
athletes.
Dr. Harris enjoys skiing, golf, yoga, tennis, and hiking in the DMV. She is a long-suffering New
York Mets fan and is very excited to be a part of the Capitol Rehab family.
Gait Analysis
Active Rehabilitation
Passive Rehabilitation
D.C., Palmer College of Chiropractic, Florida
Monday

Tuesday

Wednesday

Thursday

Saturday
Lyn Stewart has been a practicing physical therapist since 1990. Originally from Connecticut, Lyn is a graduate of Springfield College in Massachusetts in 1990 with a bachelor of science and a masters degree in physical therapy.
Lyn originally worked in the field of inpatient rehabilitation at Spaulding Rehabilitation in Boston, and then at the National Rehabilitation Hospital in Washington, D.C. She began working with Capitol Rehab of Arlington at its inception in 1996. Lyn is currently progressing through the Active Release Techniques certifications and her philosophy of patient treatment is to address both the symptoms the patient is presenting with, and more importantly, the underlying cause of the problem. She is a strong believer in the education of patients so they can be active participants in their own rehabilitation.
Lyn is married to husband Rob, and they have three teenage children. Outside of work, Lyn is an active spectator of her kids' activities, which include ice hockey, swimming, and competitive gymnastics. She loves to travel and spend time with her family and friends.
Orthopedics

Post-surgical Rehab

Sports Rehabilitation of Adults and Youth
Masters of Physical Therapy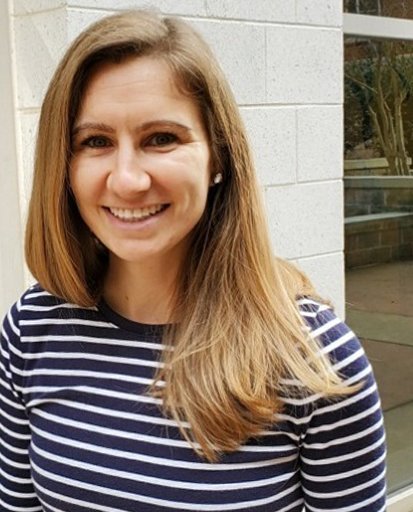 Lauren Shaub is a Doctor of Physical Therapy (DPT). She completed her studies in 2009 at the University of Pittsburgh's School of Health and Rehabilitation Sciences. Lauren also holds a B.S. in Exercise Science from the University Delaware, where she competed as a distance runner on the Cross Country and Track & Field Teams; and, is a National Strength and Conditioning Association (NSCA) Certified Strength and Conditioning Specialist® (CSCS®).
Since getting her doctorate, Lauren has been practicing physical therapy in Arlington, most recently at Virginia Hospital Center as a sports medicine specialist, pelvic floor specialist, and the lead therapist of the aquatic rehabilitation program.
Lauren enjoys working with and promoting people of all abilities to have pain-free activity.
In her spare time, Lauren runs and competes in various distance races ranging from the 5K to marathons. Lauren trains with the Capital Area Runners in Arlington and is their assistant coach. When not training, Lauren enjoys spending time with her husband, two children, and their dog.
Sports Medicine and Orthopedics


Running
Doctor of Physical Therapy, University of Pittsburgh

BS in Exercise Science, University Delaware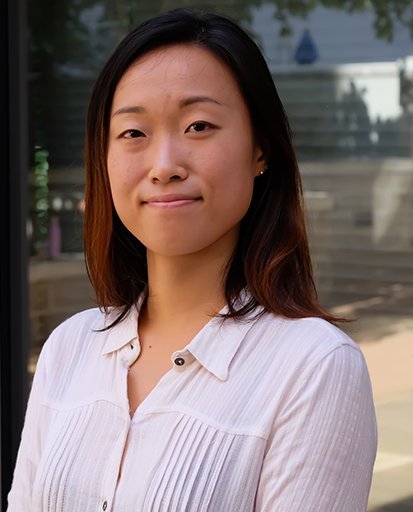 Physical Therapist Miri Choe, who is originally from South Korea, worked in a neuro-rehab hospital in her home country before moving to the United States to complete her studies and begin working full-time in physical therapy.
Miri started working in 2012, while still in school in South Korea, then attended Loma Linda University in Loma Linda, Calif., for her doctoral degree in physical therapy. She moved to the Washington D.C., area in June 2016, where she worked in an orthopedic outpatient clinic in Waldorf, Md., and began working at Capitol Rehab of Arlington in June 2018.
Miri received her bachelor's degree in physical therapy from Sahmyook University in South Korea. She has certification in dry needling, and completed her instructor course for mat pilates level 1 and 2. Miri's family still lives in South Korea, and they take turns visiting each other. Miri enjoys body weight exercises, photography, and learning how to cook by watching Instagram and YouTube videos. Plus, she loves coffee.
Neuro Rehab

Orthopedic Outpatients
Doctor of Physical Therapy, Loma Linda University in Loma Linda, Calif.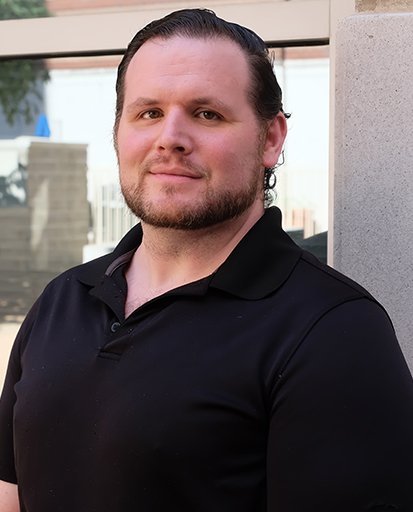 James Moore is a nationally certified massage therapist and maintains a state massage therapy license from the Virginia Board of Nursing and Maryland Board of Massage and Chiropractics. He obtained his Massage Therapy Certification from the National Massage Therapy Institute in Falls Church, Va.
As a former professional athlete, James quickly became familiar with the benefits of therapeutic bodywork. James' passion is in the field of sports massage, pain management, and corrective therapies. Resulting from his own necessity for rehabilitative treatment following an injury while in competition, James is driven in his search for new treatments and techniques in massage therapy, and desires to share the wealth of information he has learned with those in need.
Sports Massage

Pain Management

Corrective Therapies
Massage Therapy License

Virginia Board of Nursing,

Maryland Board of Massage and Chiropractics
Tuesday
Wednesday
Friday
Saturday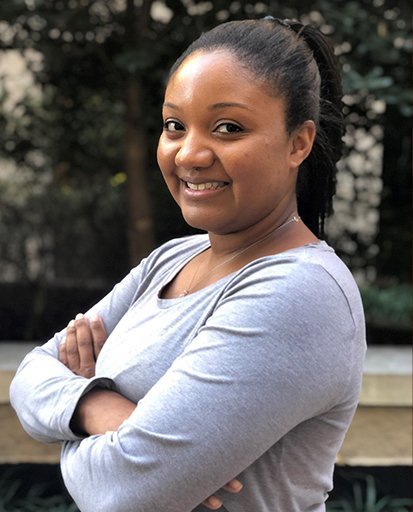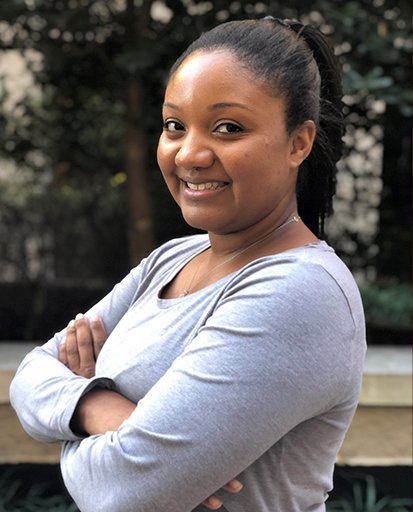 Massage Therapist Rita Sandidge is a native of Rockville Maryland who has been working in the massage industry for 10 years. Rita joined the Capitol Rehab team in June of 2020. She received her Massage Therapy degree from Everest College, and it was at Everest where she first fell in love with the massage therapy field.
In her free time Rita enjoys crafting and making soaps and candles while also spending time with her 1 year old daughter Natasha. As a Massage Therapist, Rita specializes in the areas of deep tissue massage, prenatal, deep tissue, hot stone, and Thai massages. She finds her job extremely rewarding to be able to help other people with their muscular issues.
Swedish

Deep Tissue

Prenatal,

Thai (Nuad Bo-rarn) Massage.
Patricia Joined Capitol Rehab in 2009 and worked as a patient advocate. Patrricia was very excited when Capitol Rehab had decided to bring on Coolsculpting® to the practice and wanted to be the Coolsculpting® Specialist. She enjoys seeing people transfer their body with coolsculpting. She knows that  most people have trouble areas in their body and want to improve it. Seeing people transform their bodies and are happy with the results is the reason she chose to be the Coolsculpting specialist. In her spare time, Patricia enjoys competing anywhere from a 5k to 10 miles,  exercising, hiking, and spending time with family and friends.
Certified CoolSculpting® Specialist
Coolsculpting University Certified
Coolsculpting Fundamentals Certified
Tuesday
Thursday
Friday
Saturday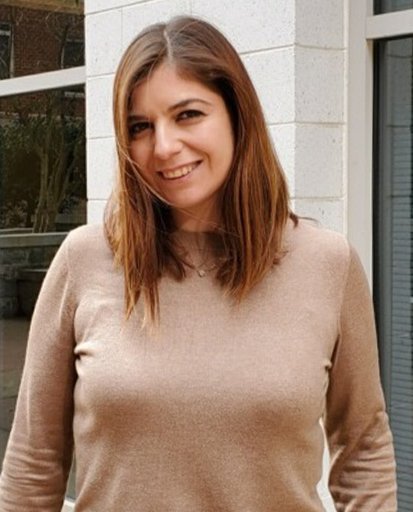 Iva Vucetic has been with Capitol Rehab since 2019. She has a Fine Arts Degree and a background in Accounting. With her experience in accounting, Iva manages the billing department at Capitol Rehab. She enjoys problem solving and helping patients understand the insurance aspect of their medical treatments.
In her spare time Iva enjoys spending time with her husband, daughter and their mini zoo.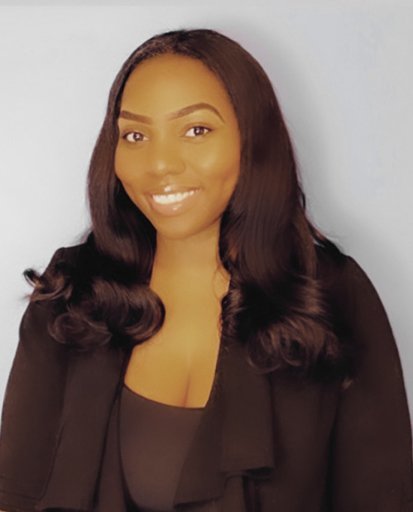 Brayana McDonald has been with Capitol Rehab since 2019. She was born in Ohio. Brayana attended The Ohio State University and has a bachelor's in Marketing. Brayana has taken on the role of managing Capitol Rehab's social media as well as maintaining all personal injury cases and she also works in the billing department verifying insurance benefits for patients. In her spare time, Brayana enjoys watching sports, GO Bucks, as well as bartending. Brayana looks forward to growing with Capitol Rehab.