Capitol Rehab of Arlington's Dr. Edward Beck ran the Pacers Running Great North American Naughtical Beer Mile over the weekend, swilling down four 12-ounce cans of Budweiser before every quarter mile lap in one of the toughest, though shortest, endurance races out there.
Running in the elite Masters Men category, Dr. Beck finished at a time of 7:44.
World record holder Lewis Kent of Canada (of course) also ran in the sold-out race. His chip time this race was 5:22, which was the overall winning time for individual runners. Kent's record run, achieved in the December 2015 men's elite championship Beer Mile held in Austin, Texas, was four beers and one mile in 4:47.
The Beer Mile is not for the weak, and the rules include a penalty lap for anyone who vomits. Spectators are welcome to tipple without the extra cardio.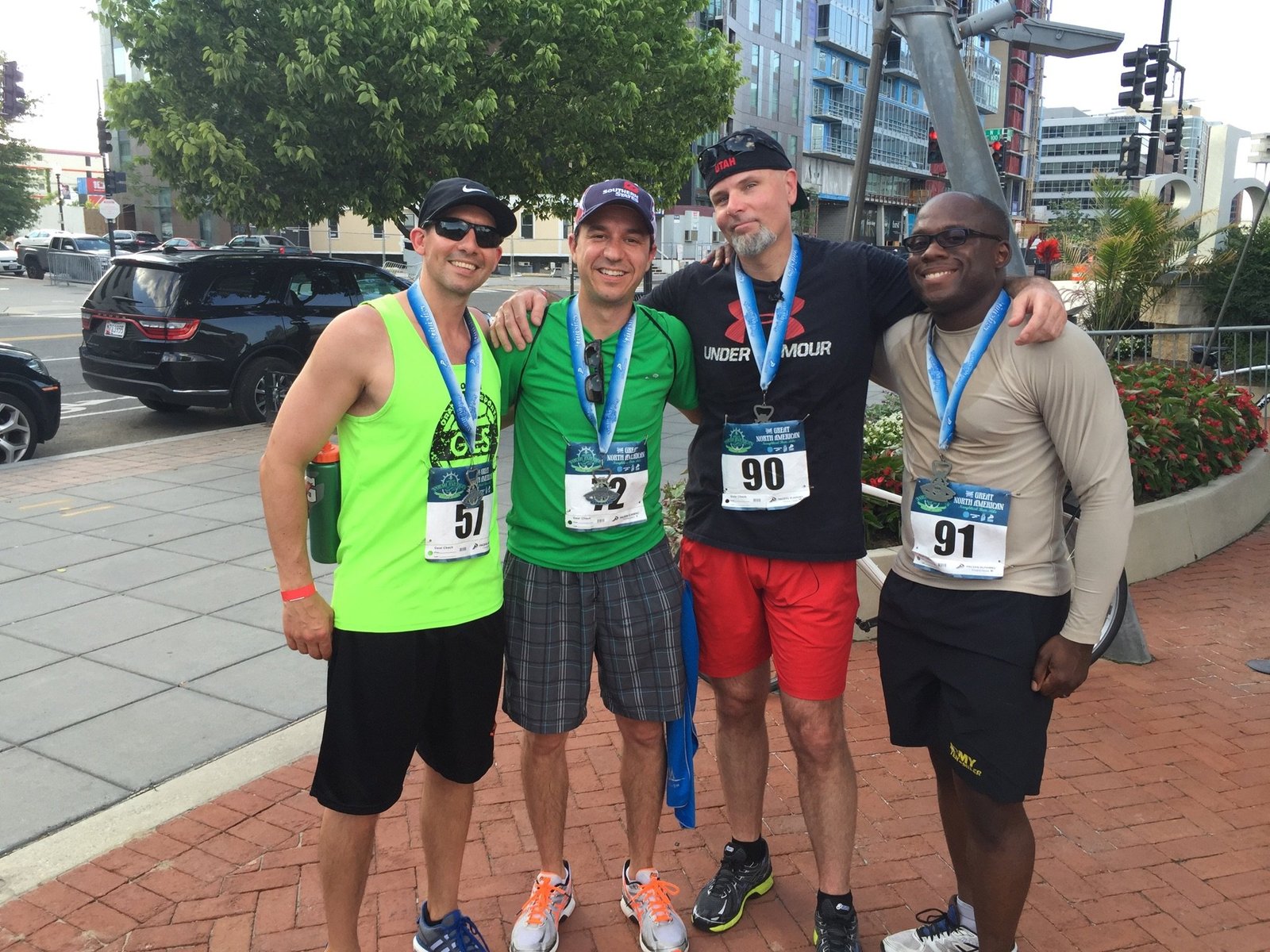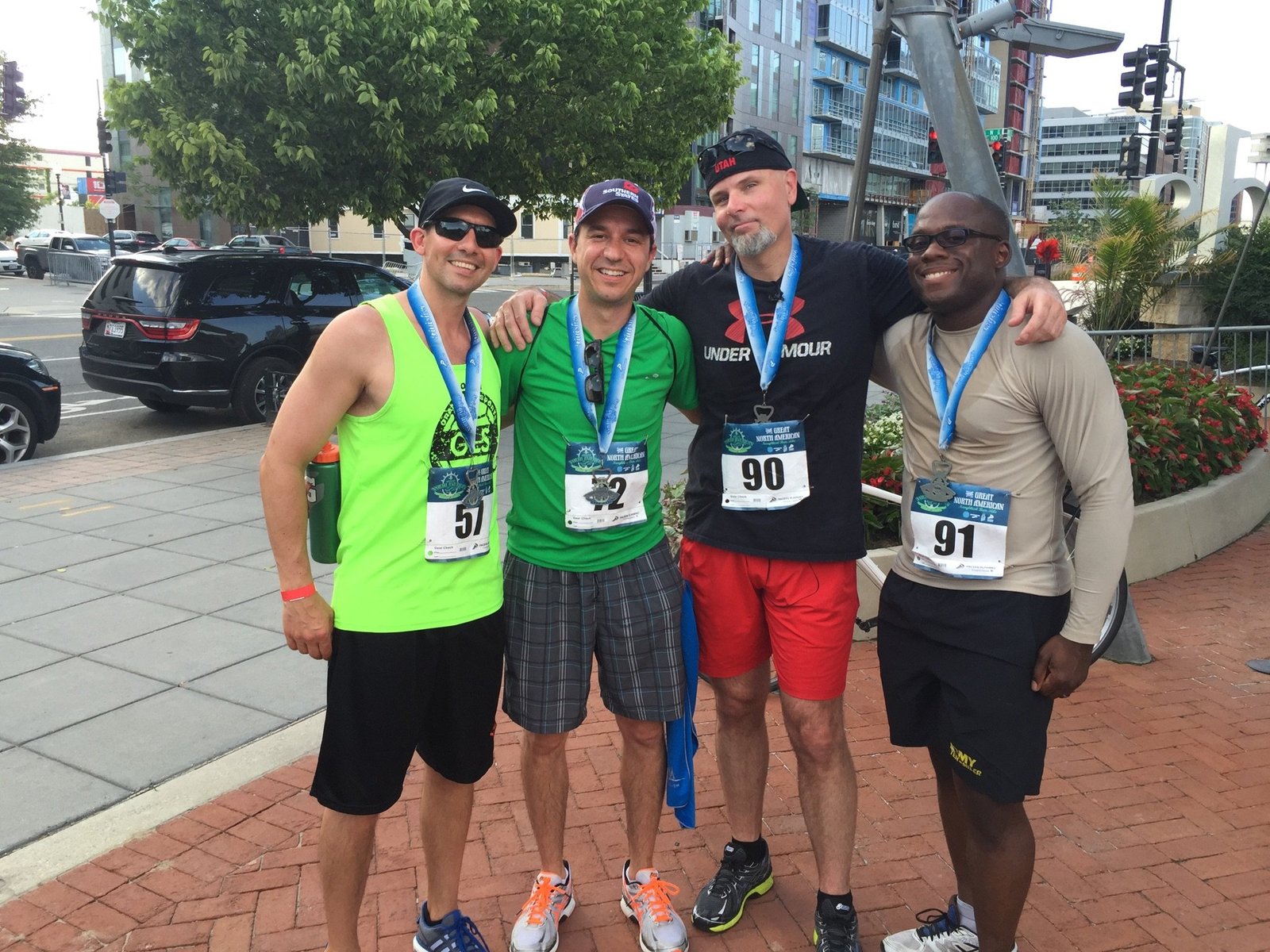 The race can be run in two ways: individual races, or a 4×400 team relay for those who want to test their drinking-and-running waters. This year's co-ed winning relay team was team Hoya Saxa, which ran a 4:54.